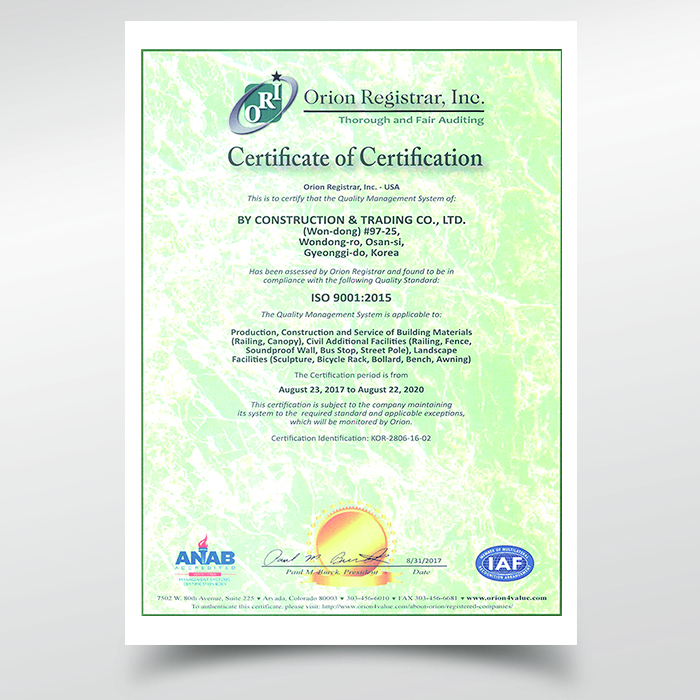 Certified ISO 9001:2015  The international standard for Quality Management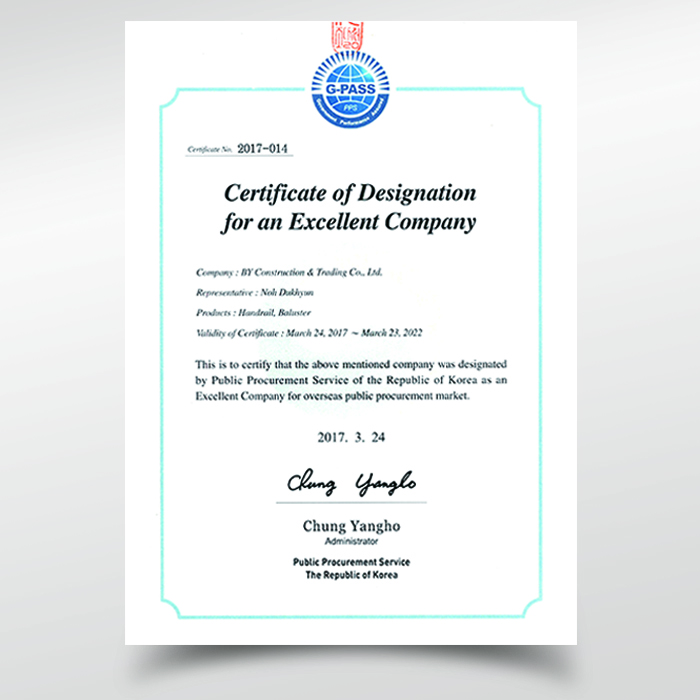 G-PASS 'Government Performance ASSured',  hosted by Korea Public Procurement Service, is a program supports small and medium businesses that have potential of entering the global procurement market.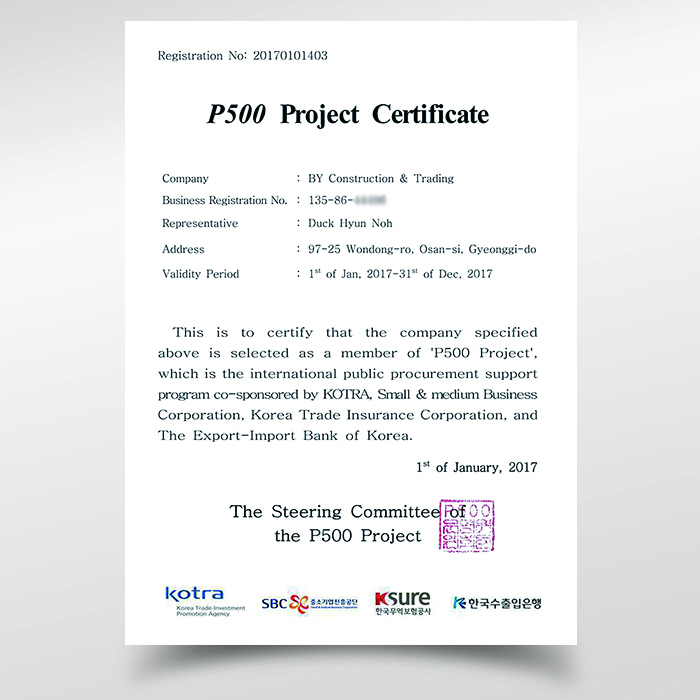 P500 Project This project is a government-wide offshore procurement support program conducted by the Korea Trade Insurance Corporation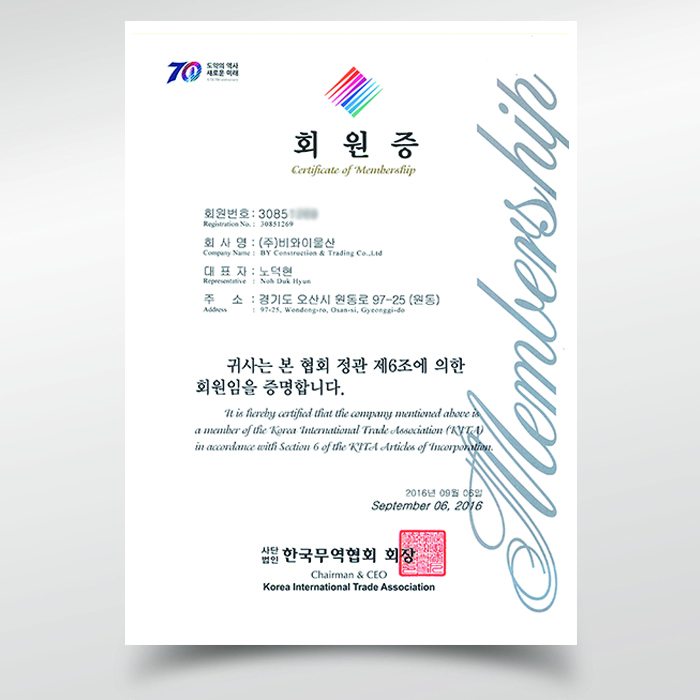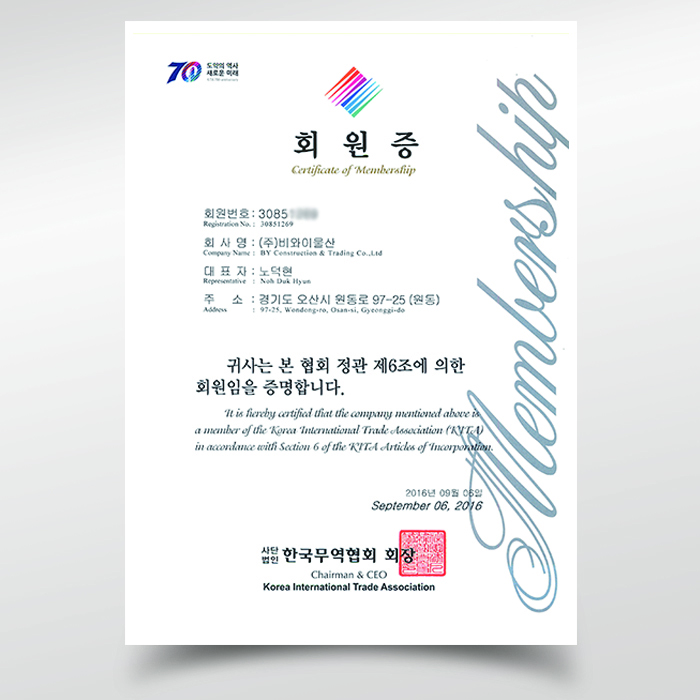 KITA(Korea International Trade Association)  We have been registered as a offcial member of KITA.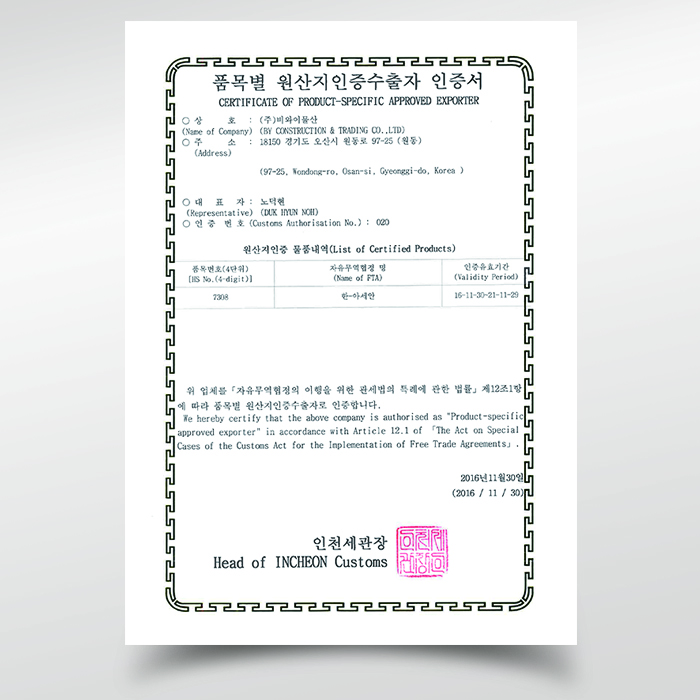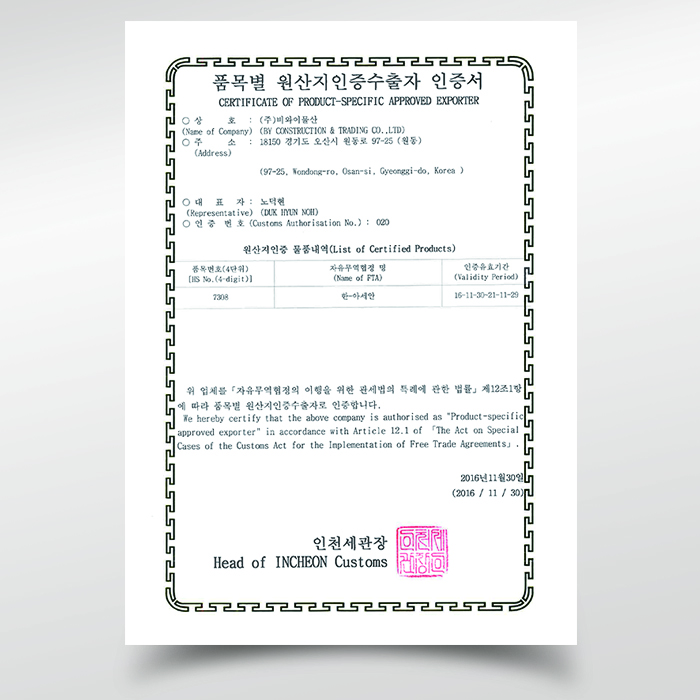 CERTIFICATE OF PRODUCT-SPECIFIC APPROVED EXPORTER We have been certified as "Product-specific approved exporter" in accordance with Article 12.1 of 'The Act on Special Cases of the Customs Act for the Implementation of Free Trade Agreements'.